Storytelling as a portal for us to Envision and Imagine a New World
Jeffrey Bates – Founder of The Little Bucket Experience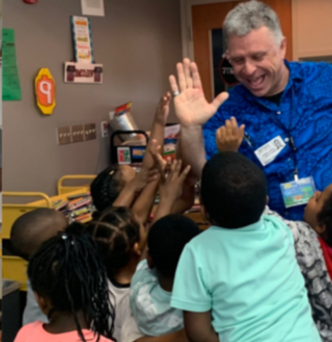 The Little Bucket Experience
The Little Bucket Experience is coming to an elementary school near you. The experience includes either  school assemblies or in class workshops conducted  by The Little Bucket creator/author Mr. Jeffrey Bates. He will be there to facilitate conversations with students and teachers on the importance of emotional intelligence in the One World.  The Little Bucket serves as a narrative guide and helpful model for students and teachers. An overall plan for community connection is supported by the story whose final message is one of empathy and compassion. The inspirational story leads to a strong emphasis on character education. This is a once in a lifetime opportunity that will create for your students and for your community an unforgettable, life changing experience. One World. One Universe.
My Why?
I have the experience of a young student coming up to me and asking, "How do you know what it feels like to be me?"
When those "lights" come on, I know that something is happening. And I have witnessed this too many times to count.
How would you answer a child who asked you that question? What would you say? What does it feel like to be you?
Jeffrey Bates – Founder of The Little Bucket Experience
The Little Bucket Experience Reviews
New and Interesting… "Jeff is very passionate and it shows, he's very good at what he does and I very much enjoyed the experience of connecting with people I would do it again and recommend it to anyone who would like a new interesting real experience."
"This was, for me, a truly magical experience! Jeff's voices brought the story to life for me. It is so refreshing, in the age of the screen, to allow my mind to show me the story and wander, as it will, to new feelings and places."
Don't Miss Out! If you get the chance to attend Jeff's storytelling, don't miss out. It is such a treat!
Hear and experience the story of the Little Bucket as told by the author, Jeffrey Bates. What happens to us when we hide from our feelings? Find out by following along as Jeff tells his story. You may register your small group event and Jeff will tell you the story and engage in a time of thoughtful reflection.  Put Jeffrey and The Little Bucket on your calendar soon!
Suitable for:
Schools

School Districts

Parental and Children Support Organizations

Libraries

Events

On-line Groups
Jeffrey Bates - Storyteller / Author / Musician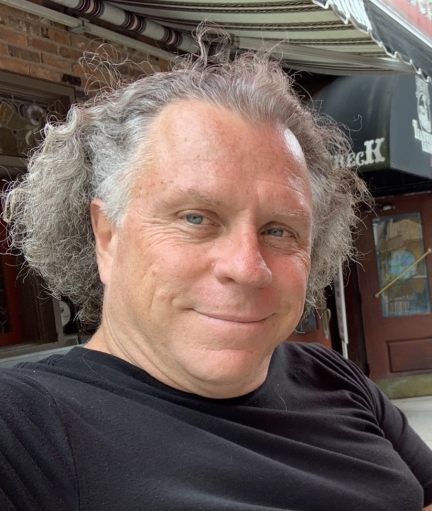 Jeffrey is an expert at creating listening and storytelling environments. Children and adults can benefit hugely from creating these "kinds of spaces." Jeffrey says. If storytelling is to mean anything to us, we must, "start learning to listen again. Telling a story is only half the equation." Jeff says.  Most post-modern Westerners have only learned to listen to see if we agree or disagree with what someone else is saying.  Jeff thinks we need to learn to listen to the "inside of ourselves" and "reignite our imaginations."  Besides a BA in Sociology and Religion, he earned a Master of Divinity degree and most recently became a certified Life Coach (UDEMY, 2019). 

He is building his "FULL-FILLMENT LIFE COACHING" business along with his writing and storytelling ventures.  He is the father of two adult children. His son recently joined the Navy.  He is working with the Buckminster Fuller Institute (bfi.org) and the Design Science Project (2021-22) on a play that he has been envisioning. He lives and writes in Cape Canaveral, Florida where he enjoys watching rockets go into space, the waves crashing on the beach, and riding his bike to Starbucks. 
Children's Books by Jeffrey Bates
(Click on Books to Order)
**2015 New York Book Festival Honorable Mention**
**2015 Southern California Book Festival Honorable Mention**
**2016 Great Southeast Book Festival Honorable Mention**
**2016 New England Book Festival Honorable Mention**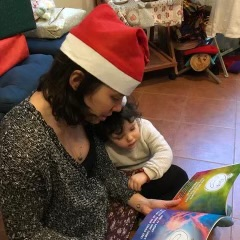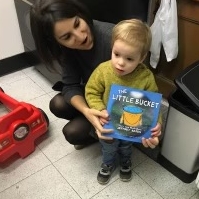 A few of The Little Bucket's youngest fans!
Amazon Reviews of The Little Bucket
As a therapeutic adoptive parent, having tools to illustrate what internal resources are available to a child in the long process of healing trauma is essential. The Little Bucket is such a resource."
I think it is really an inspiring book that will help children learn to think for themselves, think better of themselves, interact in a healthy way with others, and learn how to trust themselves in a confusing world."
The Little Bucket presents such a profound lesson in a way that children can understand and begin to utilize themselves. The author visited the school where I teach 4-5yr old preschoolers, and their ability to understand and comprehend the book's meaning was amazing. A great learning tool for both home and school!
Sara Gilkerson