The We Care Forever Foundation, and the Jennings School District leadership are proud to announce the Revitalization of the Performing Arts Initiative being kicked-off by the  One World Symphony and The Little Bucket Experience
One World Symphonies will take place across St. Louis in 2023
This experience will also include the students of the Ferguson-Florissant School District.
World renowned Composer and Maestro Dino Zonic and Author and Storyteller Mr. Jeffrey Bates will bring this once in lifetime experience to the Elementary through High School students. These students will be delighting St. Louis and the nation with their orchestral performances.
One World Symphony features 200-400 student musicians (with or without previous music experience) and up to 300 student choral singers.
Please take a look at Maestro Zonic's Compton Youth Symphony Documentary here
More information can be found at wecareforever.org/ows
The Little Bucket Experience The Little Bucket serves as a narrative guide and helpful model for students and teachers. The inspirational story leads to a strong emphasis on character education.
More information can be found at wecareforever.org/tlb
We are partnering with Elevating Hope an award winning documentary film organization to capture and share the entire experience from beginning to end. Elevating Hope whose mission is to heal the grieving hearts through Art. One very special aspect to this experience which EH will bring is to work with students from the Middle-High School interested in cinematography to be part of the team capturing all of the events as they unfold.  Students will work alongside and receive training from expert and award-winning film-makers- a chance of a lifetime.
This is the kick-off of the reinvigoration of the performing arts in the Jennings, Ferguson-Florissant schools. We are challenging gracious and appreciative corporations, foundations, and philanthropists to set the bar to raise a one hundred-million-dollar endowment that will provide funds yearly to the funds targeted programming. The funds will continue to grow and be used to create hope and opportunity in this deserving community forever.
Celebrating Our Children and the Future
Kickoff Jamboree to Revitalize the Performing Arts in St. Louis 2022-2023
Call to Action
It is not a secret that there are terrible inequalities, challenges, and suffering in our society, especially in underserved communities. This is the once in a lifetime opportunity to show your support for change by supporting these amazing students and make your statement for hope and opportunity, and results for all.  You definitely do not want to miss. Please support at  fundrazr.com/OWSJennings
For more information please email us at oneworld-tlb@wecareforever.org,
For sponsorship/endowment information please email us at partner@wecareforever.org
You can also reach We Care Forever at 321-328-5599
Contributing Organizations
.........and many more to be announced
St. Louis Team and Local Leadership
Dr. Charmyn Andrews
Assistant Superintendent of Secondary Education
Jennings, Missouri
"I truly understand the impact that music can have on a child's life.  For some children, music may be the only reason they enjoy school or even show up. Music allows children to be able to express themselves in song, dance, and using instruments. Partnering with One World Symphony will help to expand and enhance the music program of Jennings School District!"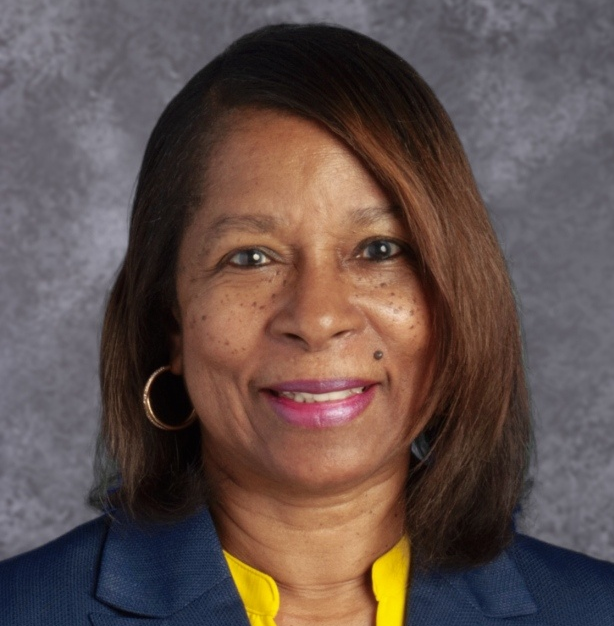 Dr. Vernice Hicks-Prophet
Assistant Superintendent of Elementary Education
Jennings, Missouri
Dello "The Legend" Thedford
Legendary Choir Master and Director of the Arts Revitalization Jennings, Ferguson-Florissant
Jennings, Missouri
"In my life I have seen the effects of the arts every day; especially the effects of music on people's lives. The impact is so broad, powerful, and extremely hard to quantify. It generates dedication, value, emotional wellbeing, success, and many other qualities. The launch of this arts revitalization program in our schools is critical to move our students and community forward in confidence, success, and prosperity. I am so looking forward to the One World Symphony and The Little Bucket Experience Jamboree and all the elements it entails. Thank you to the leadership at the Jennings school district, the We Care Forever team especially Maestro Dino Zonic, Mr. Jeffrey Bates and all those contributing to this amazing endeavor for the sake of our children and our community."
Maestro Dino Zonic
Creator and Director of One World Symphony
Las Vegas, Nevada
"I am thrilled to be directing and conducting One World Symphony St. Louis. The student and community effects of the youth symphonies I directed in Compton, Dayton, and others are truly magical. It is time for the wonderful students to show America and the world their talent, skill, and passion for the future. These children are our future!
I am appreciative and encouraged by the visionary and dedicated mayors, superintendents, school principals, and community leaders for their welcome and ongoing support.
I am thrilled to be a part of this inaugural Jamboree featuring One World Symphony and The Little Bucket Experience as we revitalize the arts in Jennings, Ferguson-Florissant."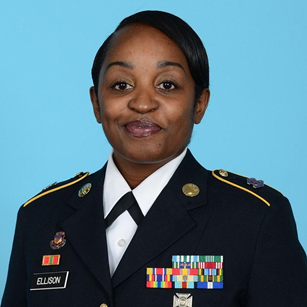 Jasmyne Ellison (Sgt, Ret.)
COO, We Care Forever Foundation
Alexandria, Virginia
"When you genuinely love yourself, you are able to love everything and everyone around you. You understand that we are all connected and love truly is the key. 
I am passionate about helping people be the best version of themselves and to be their true authentic self, unapologetically! I am so excited to support this once-in-a-lifetime experience with the students of the Jennings and Ferguson-Florissant School Districts, faculty,  staff, community, and America. This will surely change our lives forever; I cannot wait to meet you all. This jamboree will showcase your talent and dedication; bringing connection and awareness to people outside of the community to show them a new vision of hope and opportunity with amazing results. I appreciate the opportunity to share this experience with you. 
We Care Forever is not just the name of our organization, it is also our truth."
Jeffrey Bates
Author, Storyteller, and Emotional Wellbeing Pioneer
Creator of The Little Bucket Experience
Winter Haven, Florida
"The world is changing, and we can be the change that will make it real in Jennings and Ferguson-Florissant, Missouri!  I am so honored and thrilled to be working with the educational leaders on a new model for social emotional learning and character development! I truly believe that we are witnessing a "once in a lifetime" opportunity to work together to renew artistic value in our world by giving our children powerful tools to communicate to create a NEW WORLD!  We are the ones we've been waiting for!  Look out St. Louis, here comes One World Symphony and The Little Bucket Experience!"
Elizabeth Yoder
President, Elevating Hope
Los Angeles, California
"It is an honor to be part of this leadership team and launch an arts revitalization program to elevate this community and infuse hope into the hearts and minds of our future leaders, the children. My heart understands the deep grief, pain, and injustices of having my father's life ripped from our family early. While each of our life circumstances is unique, suffering is universal, and it's essential to understand the power of art to heal hearts. Art has many forms. For me, it is storytelling through filmmaking. Transforming life's most significant challenges and channeling them into art is therapeutic and healing. This program provides the opportunity to demonstrate how we care by building an arts endowment program that will be here today and for future generations. Now is the time. If not now, when? Join us."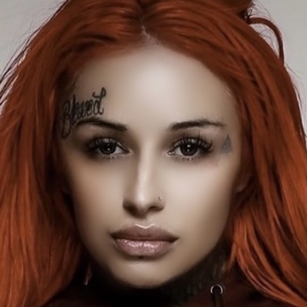 Tristana "Destiny" Rydas
VP, We Care Forever Foundation, Pop Star and Actress
Atlanta, Georgia
"I am so looking forward to this celebration kicking off the reinvigoration of the arts in the Jennings and Ferguson-Florissant School Districts. The energy and talent of these students will light up America and the World. I am so happy to be a part of an experience that showcases the passion, hope, and skills of these talented students. You can be whatever you want to be! This is just the beginning as we show everyone that we are all just humans coming together as ONE WORLD"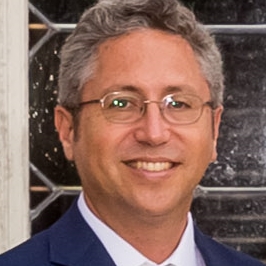 Henry G. Baker
President, We Care Forever Foundation
Fort Lauderdale, Florida
"We Care Forever is thrilled to be partnering with the Jennings, Missouri school district's visionary leadership to bring this Jamboree to St. Louis. The combination of Maestro Zonic's highly successful Youth Symphony with Jeffrey Bate's Little Bucket Experience is sure to be a huge success. It is time for America and our future, our children to send a powerful message that we are all critically important and that our future is bright, and full of hope and opportunity."
Call to Action
It is not a secret that there are terrible inequalities, challenges, and suffering in our society, especially in underserved communities. This is the once in a lifetime opportunity to show your support for change by supporting these amazing students and make your statement for hope and opportunity, and results for all.  You definitely do not want to miss. Please support at  fundrazr.com/OWSJennings
For more information please email us at oneworld-tlb@wecareforever.org,
For sponsorship/endowment information please email us at partner@wecareforever.org
You can also reach We Care Forever at 321-328-5599